Bike Slovenia Green: Capitals Escape
Description
Bike Slovenia Green: Capitals Escape cycling tour is the second tour in the world connecting destinations that have been awarded a sustainability certificate for developing their tourism in a responsible way. Even more, all destinations included in the tour have obtained the prestigious Slovenia Green Gold label. Help our planet by exploring Slovenia on a bike!
This unique cycling tour is your perfect pick for a quick and green getaway to beautiful Slovenia. It combines three of our cherished regional centers – Ljubljana as the urban capital, Kočevsko as the capital of nature, and Bela krajina as the cultural capital.
Ljubljana is our beautiful capital city. Sitting on a river and full of restaurants, museums, and terrace cafes, it is a perfect place to start the three-region itinerary. Being cosmopolitan and green is the new thing. Kočevsko Region possesses one of the world's most important natural areas: the UNESCO-protected Krokar primeval beech forest. The area is perfect for bear-watching and just enjoying nature. This is a must for all those who love the outdoors. The Bela krajina region is Slovenia's culture capital. This is the place where traditions, food, and wine meet. We invite you to investigate all the wonderful restaurants and vineyards.
This cycling tour is technically undemanding, but includes some long cycling stages. We will happily adjust the tour for you and add more overnight stops, while train can also be used as an alternative, but still environmentally-friendly mean of transport, to cut some kilometers.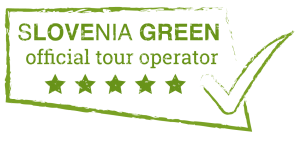 HIGHLIGHTS
Cycling holidays in sustainable tourist destinations
Ljubljana Central Market with fresh regional produce
Ljubljana Marshes Nature Park, the largest marsh area in the country
Tracing footprints of wild animals in Kočevsko forests
Authentic local dishes of Bela krajina
Wine tasting in Metlika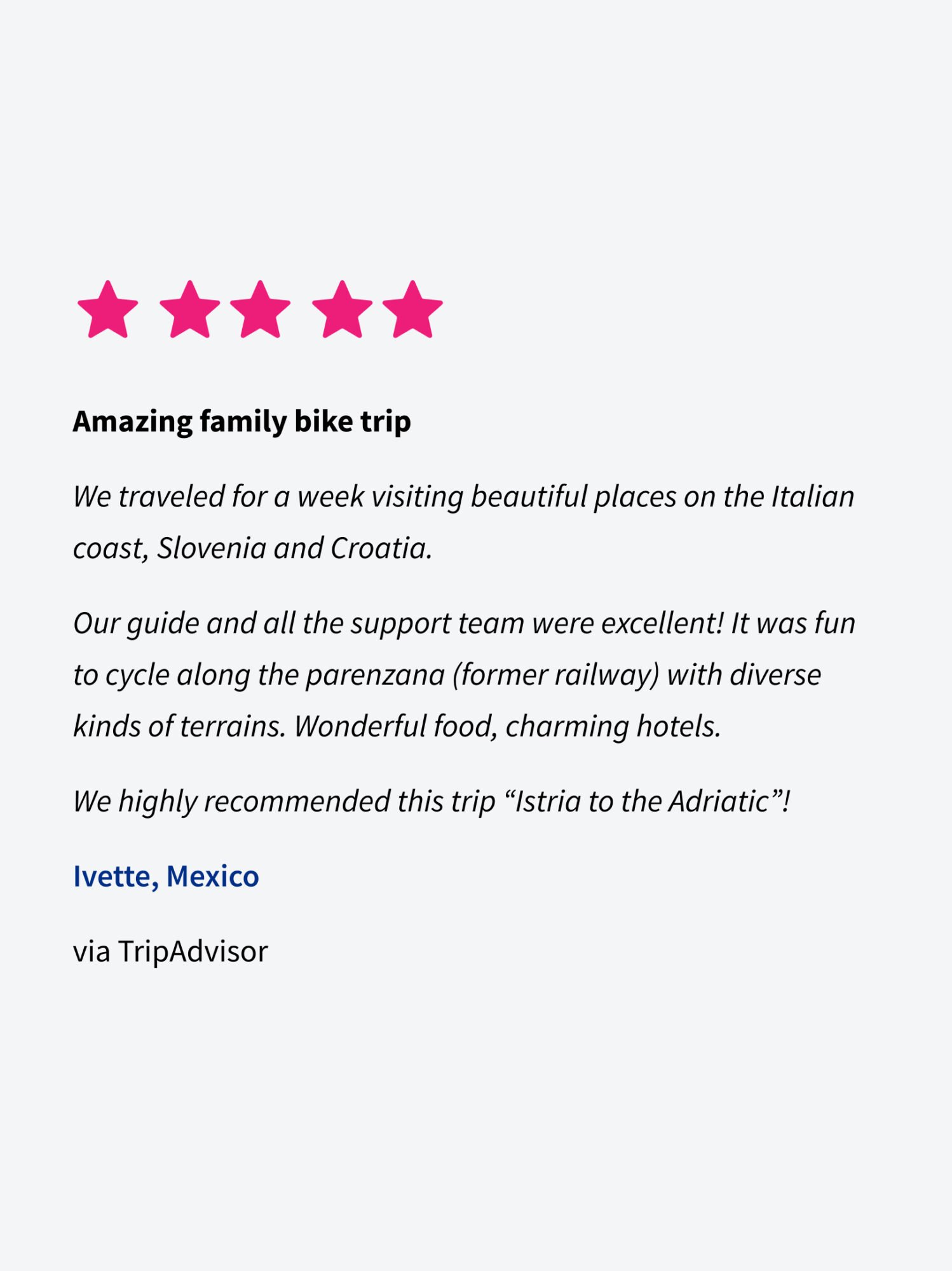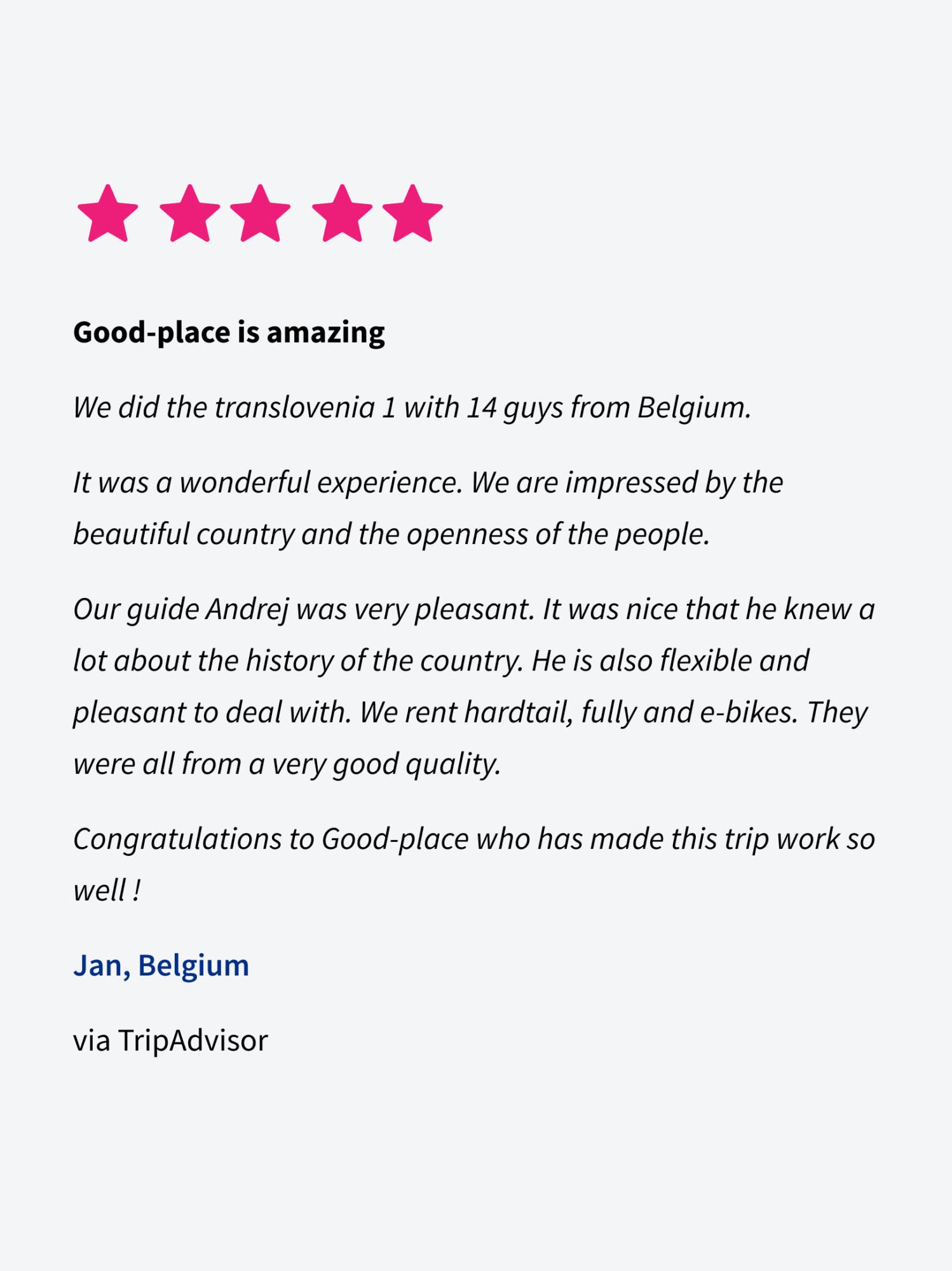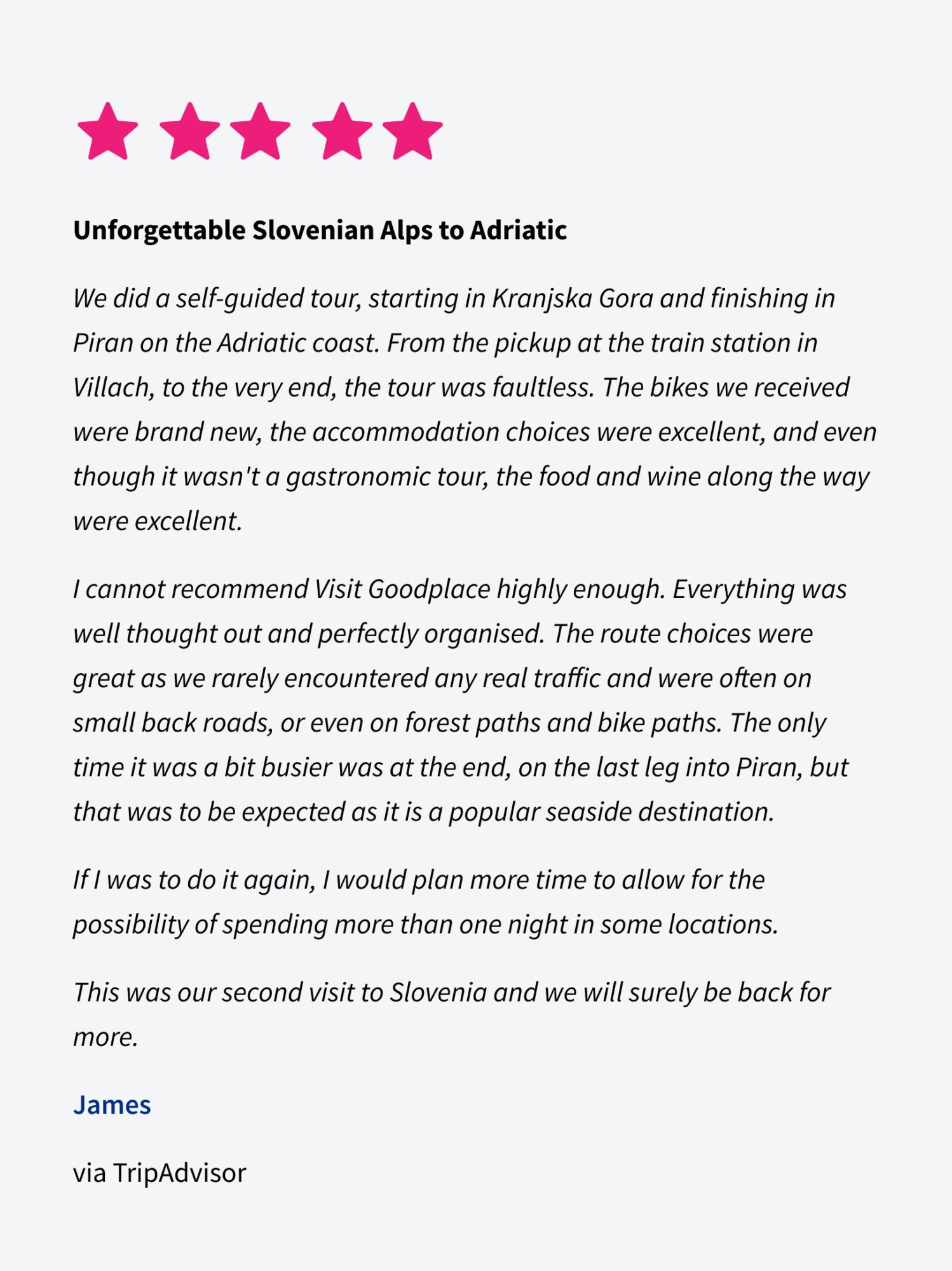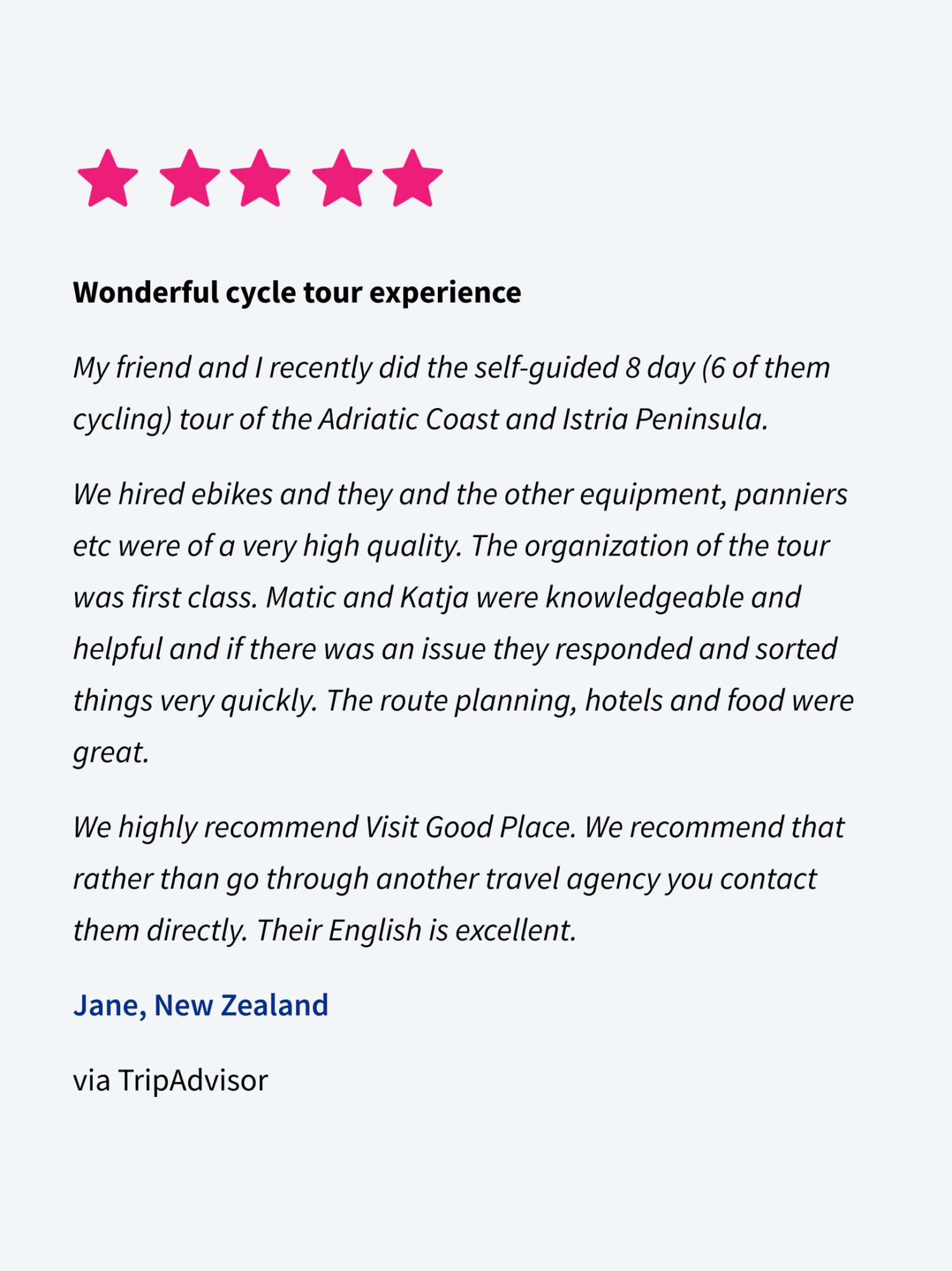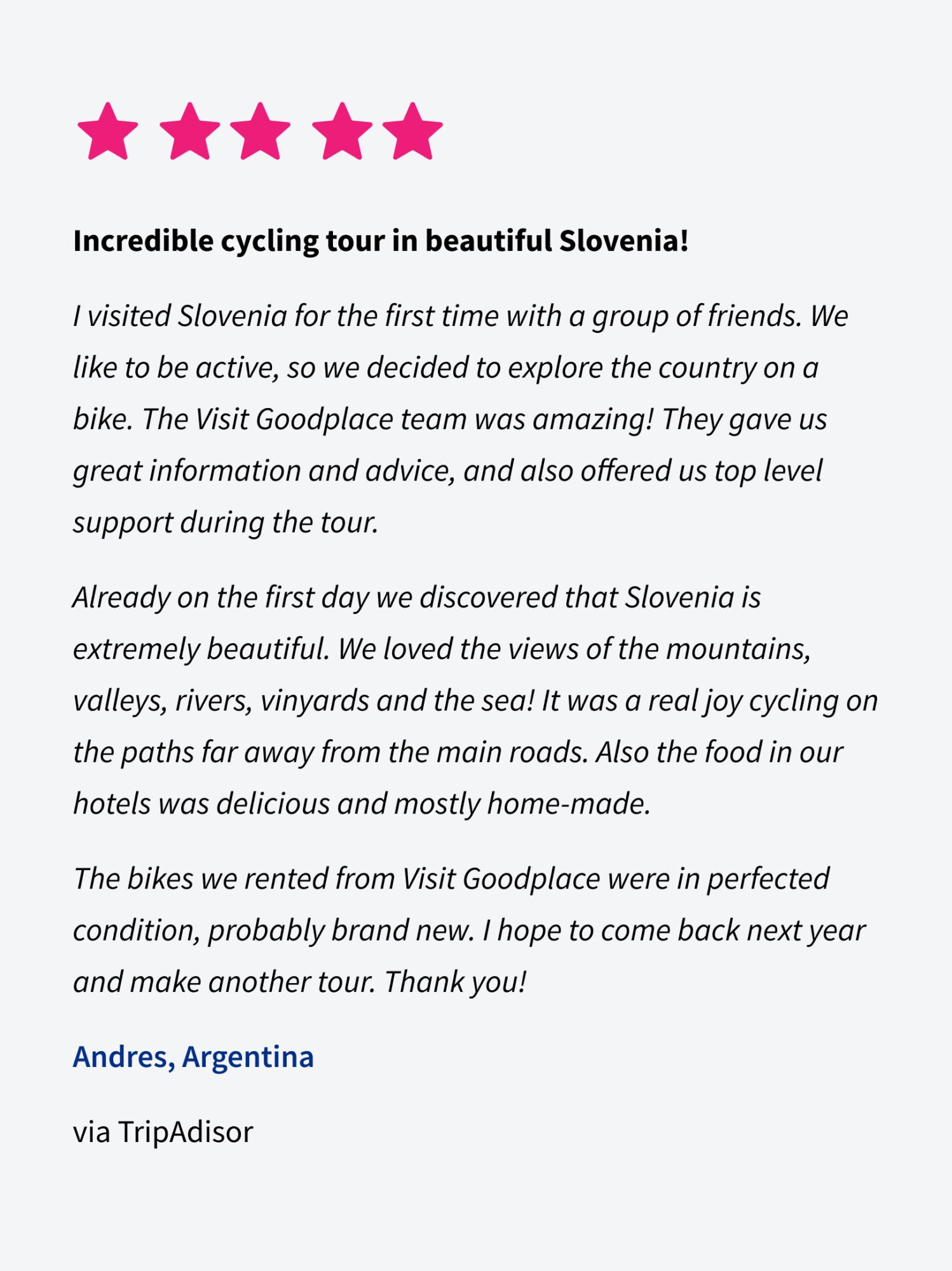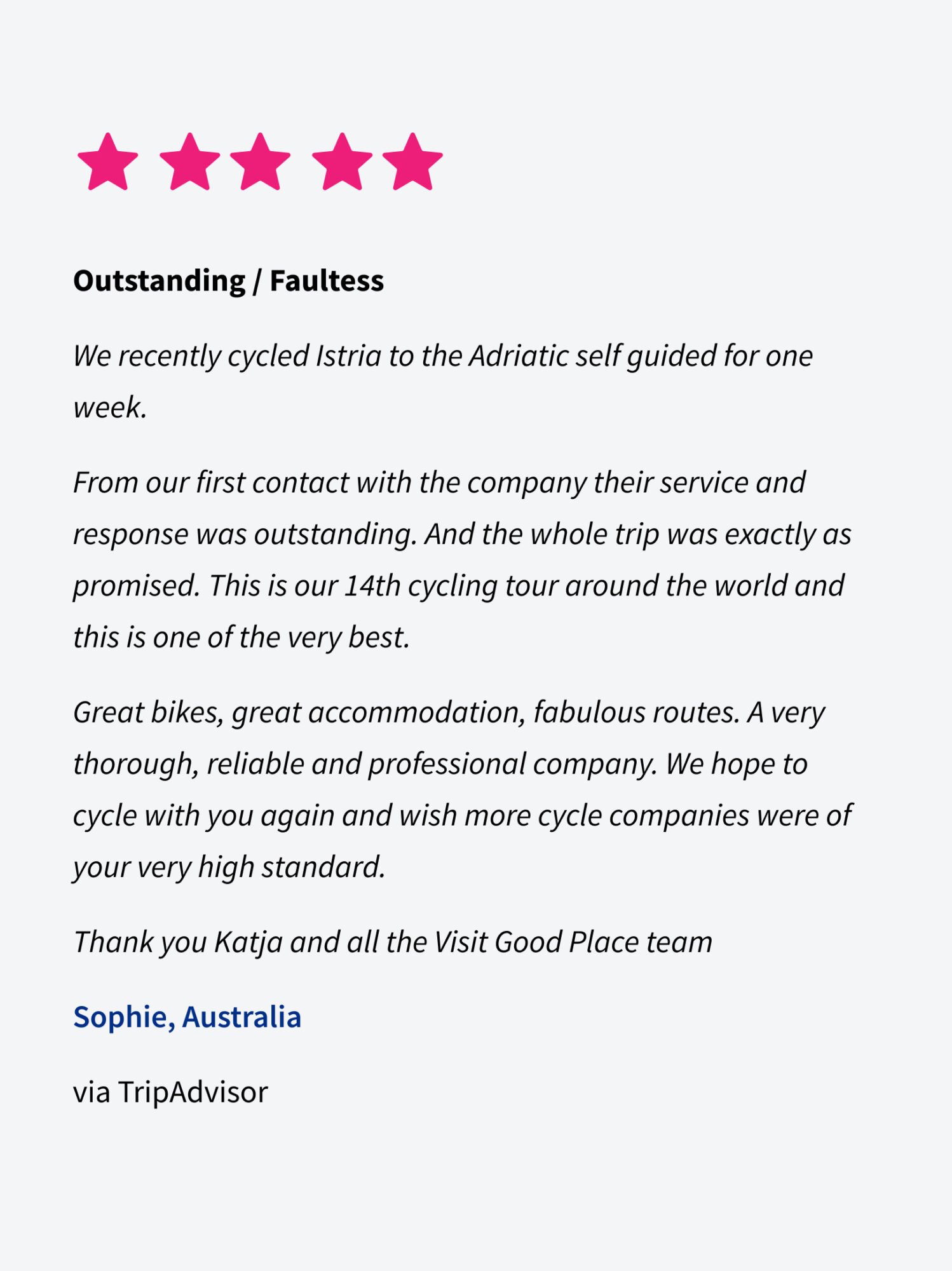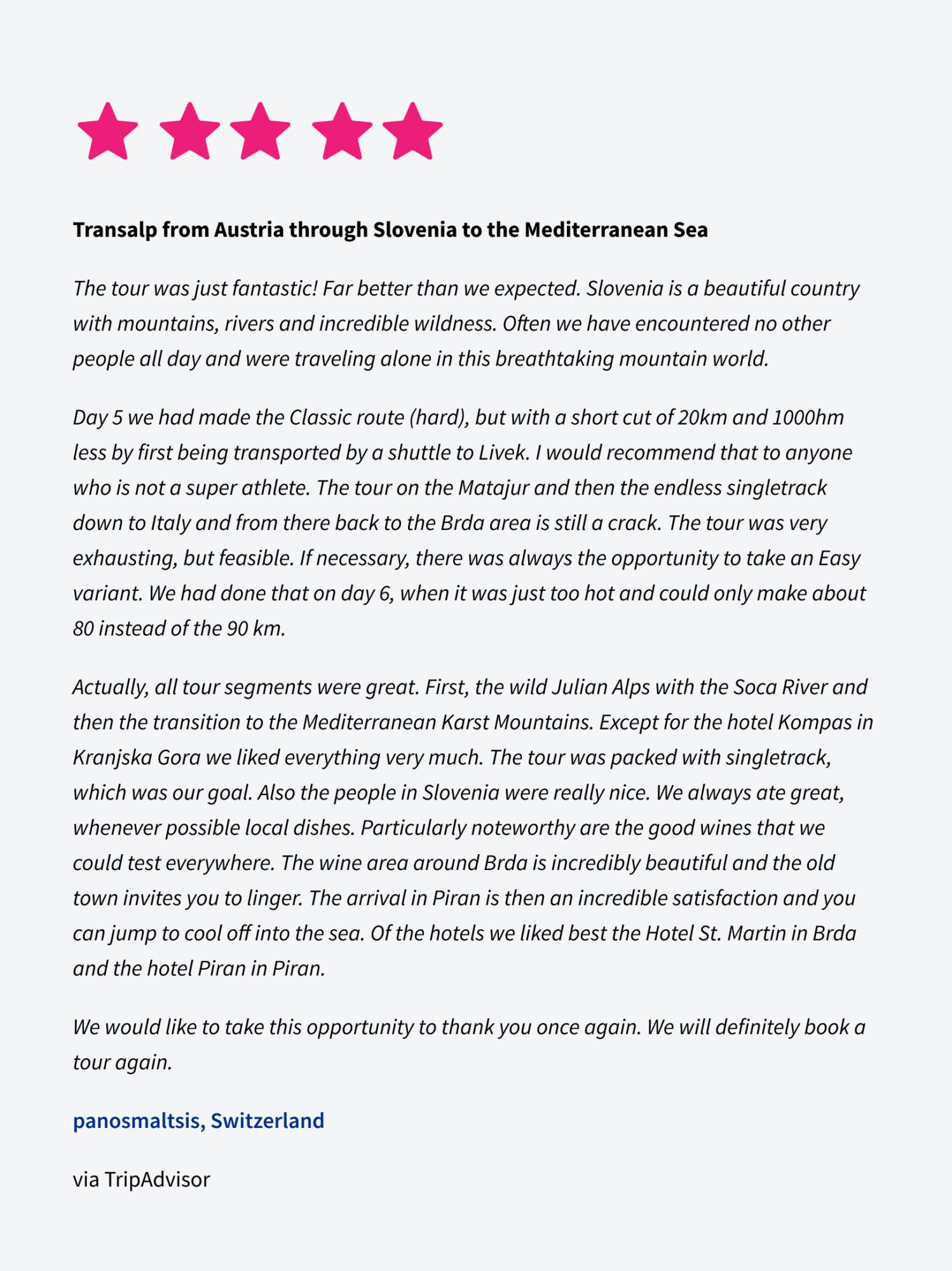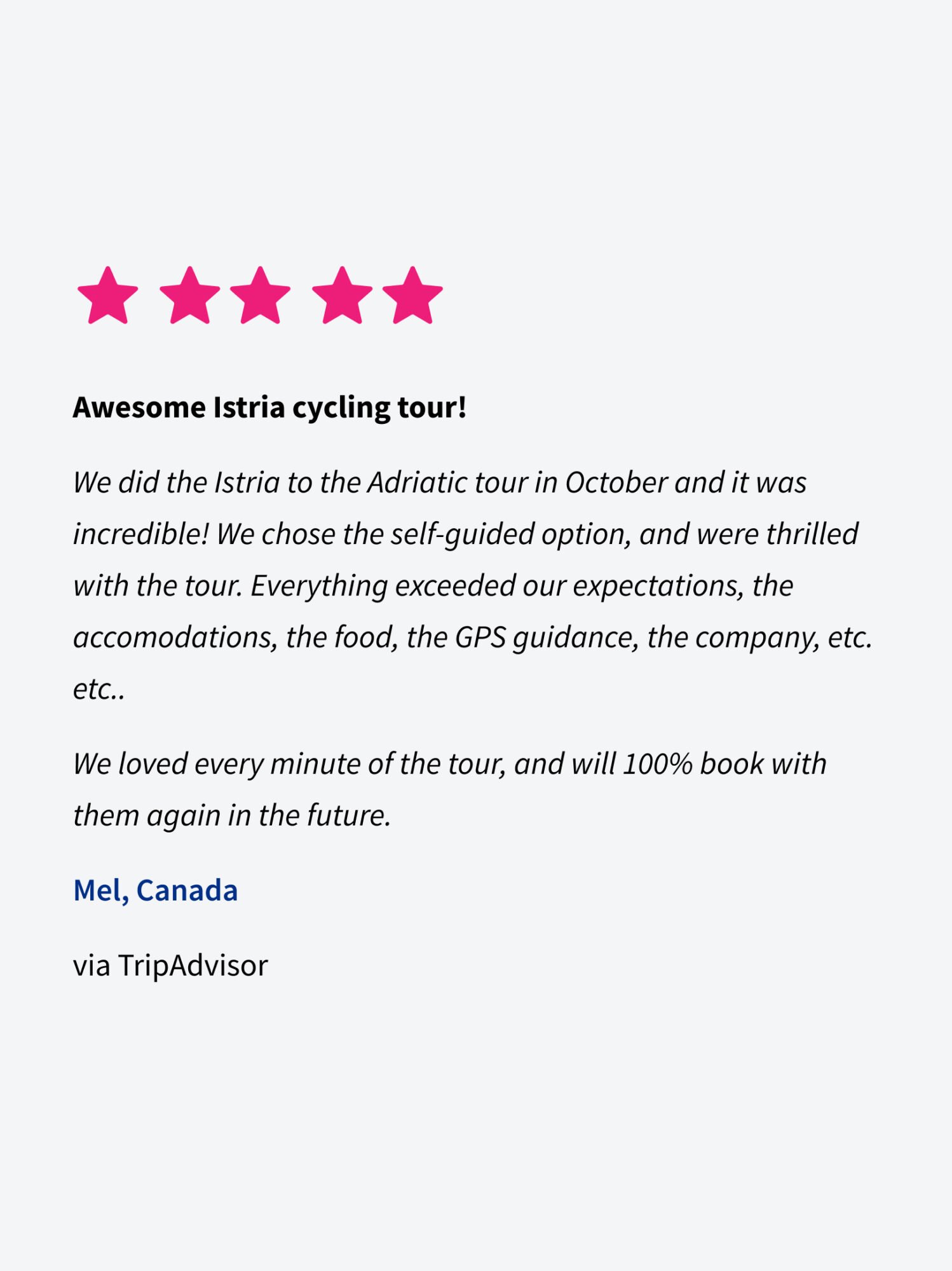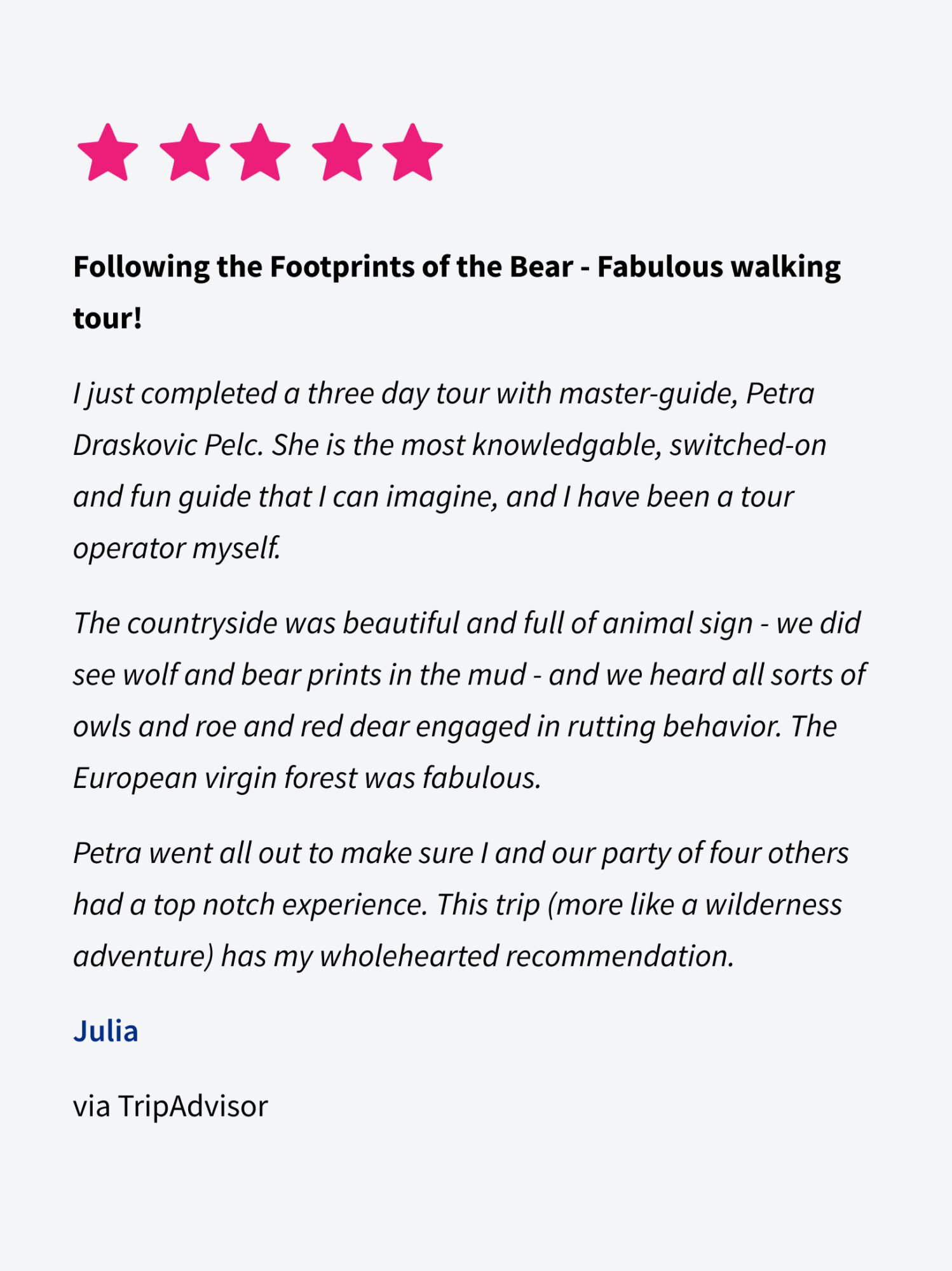 Arrival to Ljubljana
Bike Slovenia Green: Capitals Escape cycling tour starts with an overnight stay in one of the smallest and greenest European capitals, the charming city of Ljubljana. It's never crowded – but also never boring. 50.000 university students give it its youthful appeal, and as an economic and urban hub of Slovenia, it has a lot to offer to locals and visitors alike. Car traffic is restricted in the center, leaving the leafy banks of the Ljubljanica river free for pedestrians and cyclists. 
Make sure to arrive in Ljubljana early enough to discover some of its gems. We strongly recommend you stroll around the old town, pose next to a dragon on the Dragon Bridge and visit the Central Market, where local vendors offer fresh-baked goods, vegetables, cheeses, nuts, honey and more. You can even rent a SUP board and discover the city from the river perspective. Follow the example of locals and gaze into the sunset from the majestic Ljubljana Castle before heading back down for a delicious dinner in one of the numerous high-quality restaurants. 
As the European Green Capital 2016 and the first destination to receive the Slovenia Green label, Ljubljana serves as an example to all who wish to organize life in a city that is friendly to nature, its residents, and visitors. The city's numerous green areas invite you to relax and enjoy life.
---
LJUBLJANA TO KOČEVJE
Distance:
80 km
Elevation:
720 m
It is time to head into the wilderness! The journey continues to the south of Slovenia, towards the Slovenian capital of nature and another Slovenia Green Gold destination, the Kočevsko Region. The first stopping point of the day is the Ljubljana Marshes Nature Park, a swampy world boasting rich biodiversity, where pile-dwellers built their innovative settlements some 5,000 years ago. Cycling forward, urban life slowly slides back into nature, asphalt roads are replaced by forest paths, and high-rise buildings disappear into a forested landscape.
Pleasant cycling routes lead all the way to Kočevsko, known for one of the highest forest densities in Europe, which amounts to over 90 %. You will even cycle in the vicinity of the UNESCO-protected Krokar primeval forest. All three large carnivores – the brown bear, the lynx and the wolf – still live in these pristine woods and with a little help of local experts we can quickly recognize their traces. Observing bears in their natural environment from a special hideout is a one-in-a-lifetime experience that any nature lover should not miss. An evening bear-watching adventure can be organized upon request.
---
KOČEVJE TO BELA KRAJINA
Distance:
94 km
Elevation:
1280 m
After experiencing the wilderness of Kočevsko, the route turns towards the Slovenian capital of culture. Bela krajina has been a point where many different nations and cultures met over the course of history. The harmony of five ethnic groups and three religions created a unique array of language, folklore, costume and even architectural heritage. This proud Slovenia Green Gold destination consists of three municipalities – Semič, Črnomelj and Metlika. 
The second stage of the tour is all about scenic cycling along the warm Kolpa river. On the way, there are plentiful opportunities to taste some yummy local delicacies and meet welcoming locals. The dynamic landscape is strewn with sunny vineyards that provide premium quality wines. Among these, Metliška Črnina and Belokranjec are classified as Protected Designation of Origin. Visit typical small villages and briefly change your bicycle for a canoe to truly feel the heartbeat of Bela krajina.
An overnight stay is organized in the peaceful countryside of Bela Krajina before you gather all of the wonderful new impressions and return home.
---
Departure day
The Bike Slovenia Green: Capitals Escape cycling tour ends with breakfast in Metlika. After breakfast, a shuttle transfer is organized back to Ljubljana.
---
Download a free
online brochure
for Slovenia:
It includes useful and inspiring lists for Slovenia's top 5 cycling routes, MTB trails, activities, sights, local dishes & extra tips to make your holidays even more memorable.
Why are our Bike Slovenia Green tours special?
Because they connect only destinations that have been awarded the Slovenia Green certificate by committing to a green future and developing their tourism in a sustainable manner.

Click here to read 6 more reasons
May - October

*SELF-GUIDED, TAILOR MADE
*In season, tour can be organised on any date. Please contact us for individual offer.
We recommend guided cycling tours to everybody who seeks complete relaxation and wants to have only one thing on their mind – great cycling. Our guides will take care of everything else – navigation, interesting local insights and technical support. Guided tours are also perfect for meeting other enthusiastic cyclers from around the globe and creating life-long friendships.
The price for guided tour includes:
3-night accommodation in 3/4-star hotels or guesthouses
3 breakfasts and 3 dinners; Meals include typical local food
Fully qualified and experienced MTB guide for the entire trip
Baggage transfer between tour stages
Extensive Tour Booklet
Transfer from the route ending point to the route starting point
24/7 hotline number (support)
Rates per person are based on double occupancy.
Optional:
Single room supplement: €120
*Guided tour is possible on request.
We recommend self-guided cycling tours to everybody who knows how to navigate a GPS device and has previous experience in self-guided cycling. If you think you don't fit this description, maybe a guided cycling tour would be a more enjoyable option for you.
The price of a self-guided tour depends on the number of people in the group, the touring dates and the time of booking/availability. Please contact us for the offer.
See starting prices per person based on double occupancy below.
| | | | | |
| --- | --- | --- | --- | --- |
| # | 2 | 4 | 6 | 8 |
| price | 630 € | 540 € | 520 € | 500 € |
The price for a self-guided tour includes:
3-night accommodation with breakfast in 3/4-star hotels or guesthouses
Baggage transfer between tour stages
Navigation pack: GPX tracks, link to Google map, Tour Booklet, Online briefing
Transfer from the route ending point to the route starting point
24/7 hotline number (support)
Rates per person are based on double occupancy.
Optional:
Single room supplement: €120
Would you like to customize this tour? Are you worried you are not prepared enough physically? Would you like to select a different starting or ending point, or perhaps have a day off before, after or during the tour? Send an e-mail to [email protected].
The tour starts and ends in Ljubljana, the capital city of Slovenia.
AIRPORT SHUTTLE
Airport shuttle is organized upon arrival from the closest international airport, Ljubljana airport, to the tour starting point. International airports in Venice, Treviso, Trieste, Klagenfurt and Graz are also located within a 2-3-hour driving distance to Ljubljana. An airport shuttle from and to any of these airports can be arranged.
OTHER INFORMATION
One guided group can include a maximum of 10 people.
On guided tours, a briefing session is organized every evening. During the briefing, the guide(s) reveal details about the next day's cycling stage, including the altitude, length, difficulty, etc.
On most cycling stages alternative trail variations can be chosen according to the specific requirements of the group.
The meeting instructions and final trip arrangements are sent to participants two weeks before the tour start date.
FAQ
You can find answers to frequently asked questions here: FAQ.
A quick way to get the first offer
Fill out the form & we'll get back to you in less than 48h!
Ready to book or you have some questions?