With almost two thirds of the surface covered in forest, Slovenia is an ideal place for gravel biking. Hidden forest routes offer supreme biking away from the tourist crowds. Three wine-growing regions provide for many scenic gravel rides with beautiful vistas over vineyards. Diverse gravel biking routes run along the marvelous Alpine peaks, colorful river valleys, the sunny Adriatic coast and the stony karst landscape, where one can admire the mysterious natural phenomena.
Our gravel tours connect the best and most constantly rideable gravel roads in Slovenia. They combine great biking in unspoiled nature with interesting cultural sights, comfortable accommodation, and, above all, tasty home-made food. Unforgettable gravel adventures await.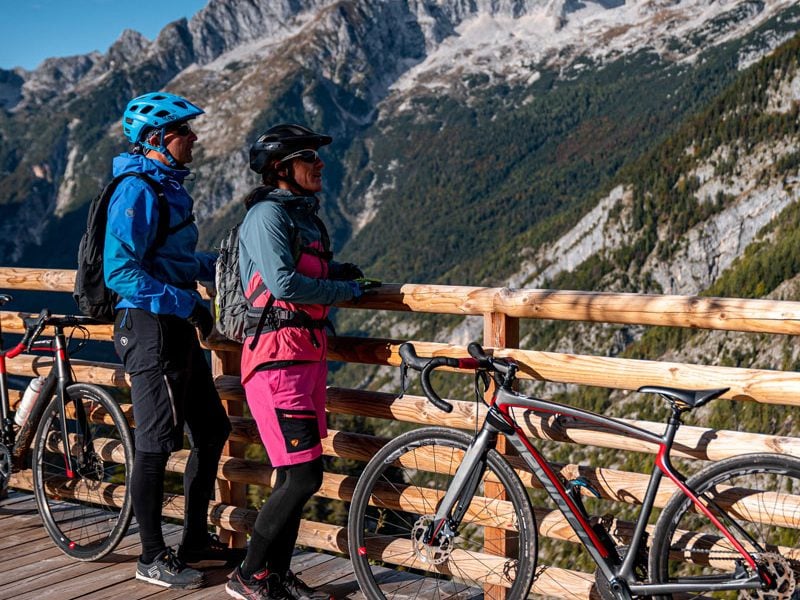 Gravel
The Epic Slovenia gravel bike tour guarantees a highly diverse gravel bike experience. The varied landscapes of the Julian Alps, the beautiful Soča Valley, the wine region of Goriška Brda, the remote karst area, and the sunny Adriatic coast demonstrate what Slovenia is truly all about. Supreme gravel biking is brought together with stunning views, warm hospitality, and excellent local cuisine.
Duration
8 Days
Category
Gravel
Technical difficulty
Medium
Length & elevation
400 km, 7.730
---
---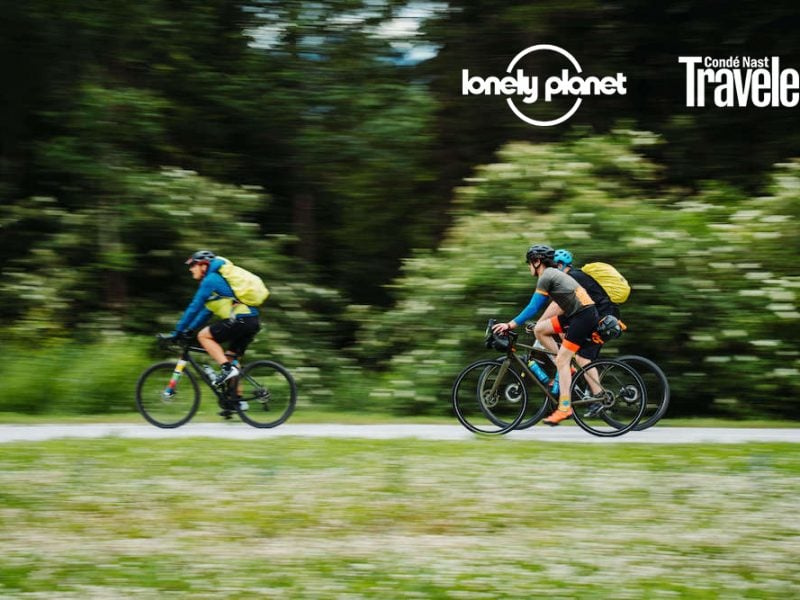 Gravel
This unique gravel bike tour is your perfect pick for a quick and green getaway to beautiful Slovenia. It combines three of our cherished regional centres – Ljubljana as the urban capital, Kočevsko as the capital of nature, and Bela krajina as the cultural capital. 
Duration
3 Days
Category
Touring, E-Bike, Gravel
Technical difficulty
Low
Length & elevation
174km, 2.000m
---
---